Ukrposhta is aiming for a better customer experience with its redesigned post offices. The first refitted post office, located in Kyiv, was officially opened in March.
Ukraine's Minister for Infrastructure Volodymyr Omelyan was part of the grand unveiling, and tested the post office's services - having taken a number for the queue first of course!
Queue management
Modern queue management is a key part of improving the customer experience.
When customers enter the post office, they are given a ticket based on the business they want to transact. This is part of an effort to avoid having all serving positions clogged with time-consuming transactions, leaving customers with short, simple transactions frustrated in the queue.
The office is divided into a postal/logistics zone and a financial services zone. One issue with such a set-up is that customers that want to do a financial transaction and a postal transaction can find themselves in two queues.
Changing room
Ukraine Post has joined Canada Post in having changing rooms available for customers to try on e-commerce purchases. As Ukrposhta COO Oleks Pertsovskyi explained in episode 110 of the Postal Hub Podcast, most B2C parcel deliveries go to the post office for customer collection.
It will be interesting to see how popular this option is with customers. Do customers prefer to try on clothes at home or do they want to make an immediate evaluation and return unwanted purchases straight away?
Customer feedback
A new customer feedback system allows customers to rate their experience immediately in-store.
What's next?
Ukrposhta plans to open 100 updated post offices during 2018.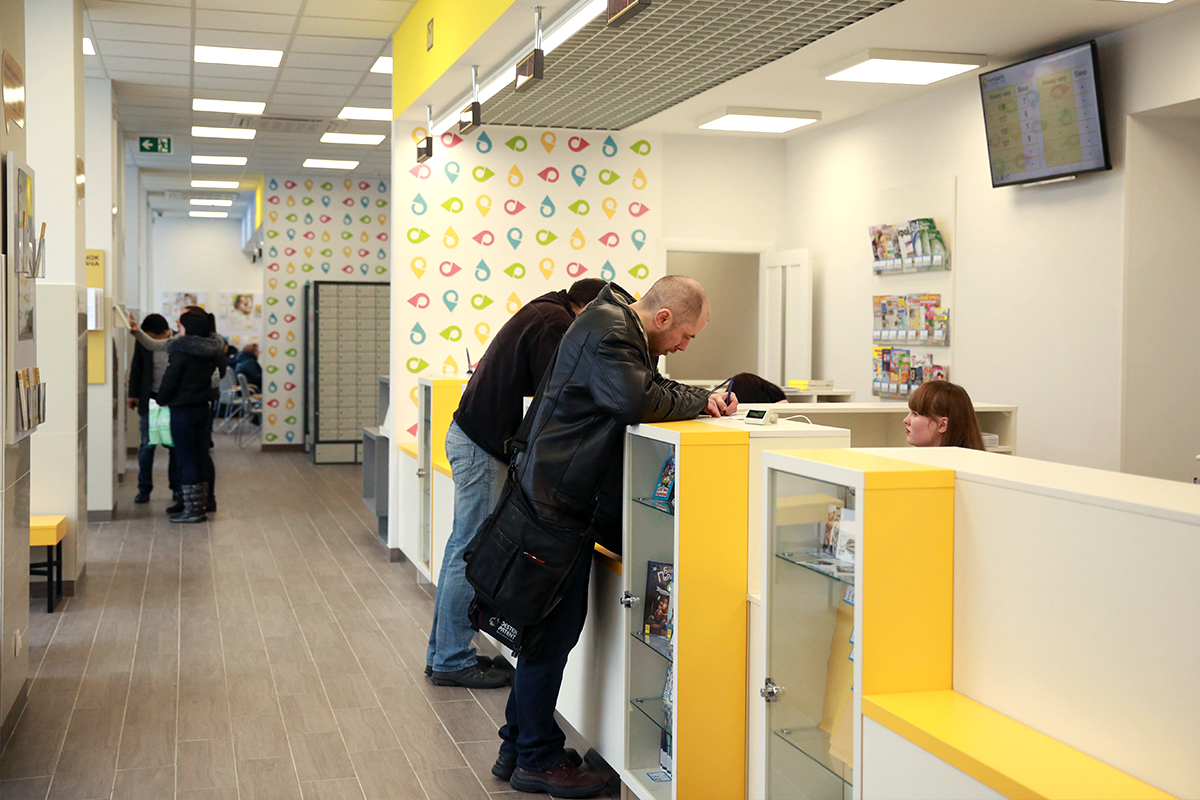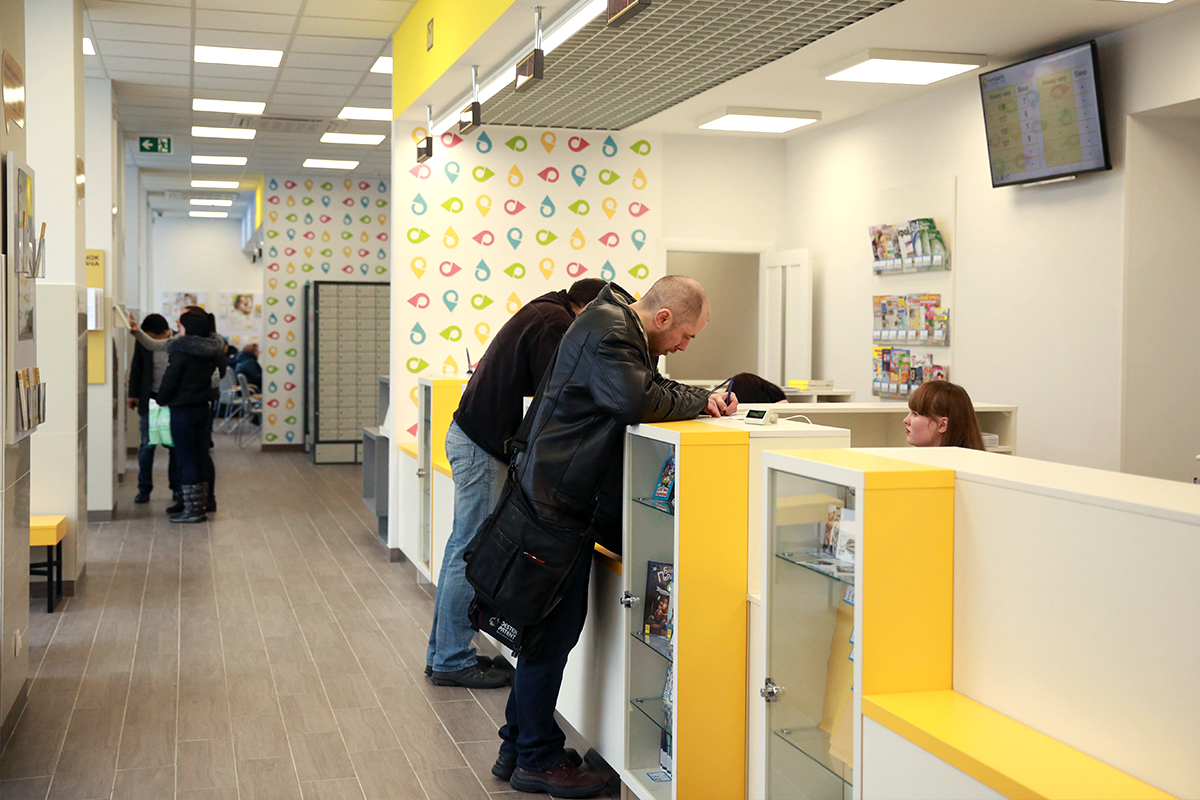 Get the Postal Hub delivered free to your inbox each week: