No matter how tech-savvy grandparents are these days, they still like to receive mail from their families.
Over eight in ten grandparents (81%) consider themselves to be 'tech savvy' but still appreciate and cherish letters from their family, according to a study commissioned by Royal Mail.
Grandparents' addiction to social media is troubling, however. Research showed the average grandparent uses social media for almost two hours a day (1.76 hours).
A whopping 65% of these social media-addicted grannies and grandpas use Facebook, 15% use Instagram and 6% are Snapchat users. That's a lot of photos of home-baked cakes and mad all-night bingo sessions.
When it comes to what grandparents themselves enjoy doing, their favourite hobby is eating out (72%), followed by holidaying abroad (62%), baking (46%) and going to the pub (44%). No figures were available on grandparents who like going to the pub abroad.
So before your grandparents jet off on an overseas holiday to eat exotic food, send them a Christmas card.
And don't muck about... Christmas mail closing dates are upon us! Here's a selection of "last mail" posters courtesy of The British Postal Museum & Archive: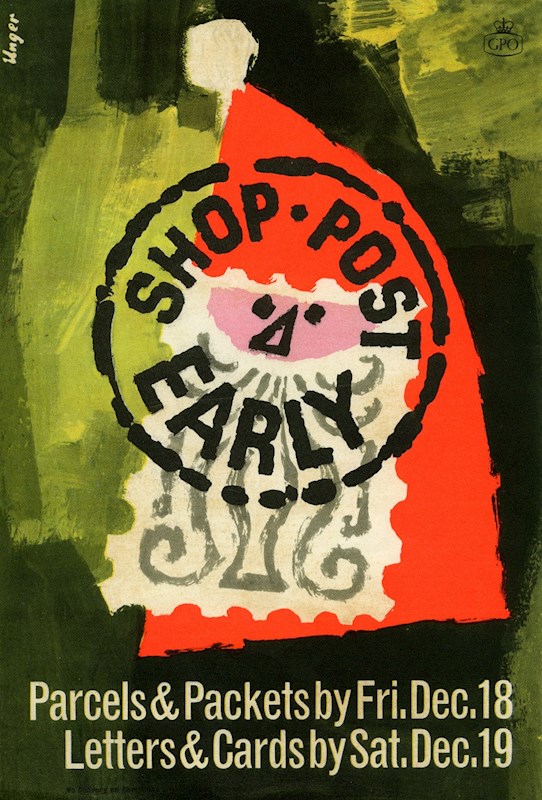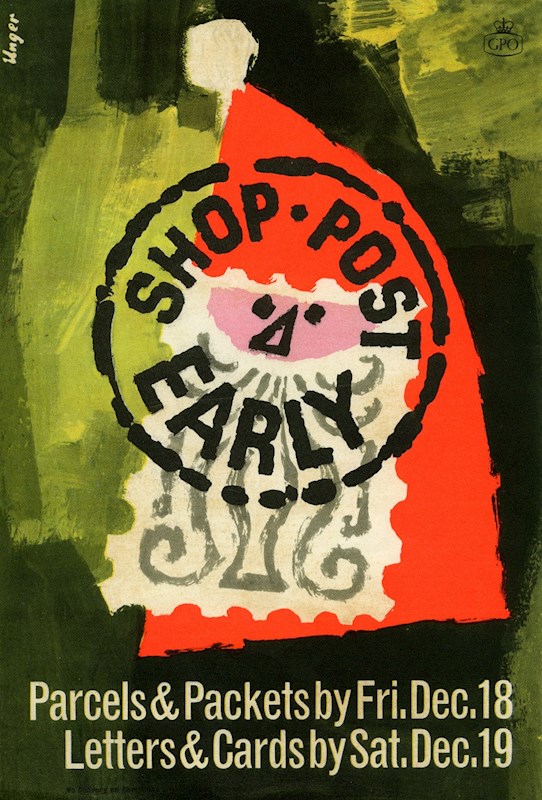 Get the Postal Hub delivered free to your inbox each week: